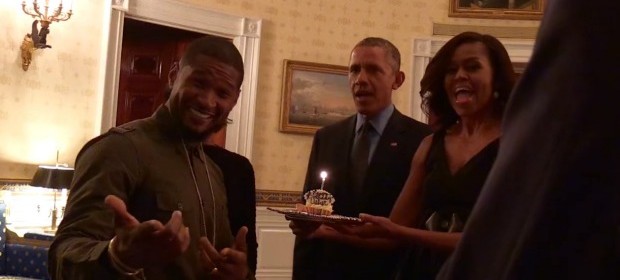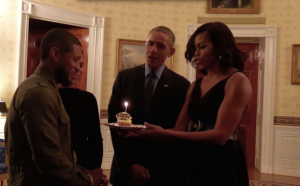 Usher spent his birthday last week being serenaded by Barack and Michelle Obama.
Usher, who was at the White House to participate in In Performance at the White House, an "all-star music tribute celebrating the cultural resonance of art and literature in unique American musical form" that will air on PBS in 2016, turned 37 on Oct. 14, and received a cupcake and birthday singalong led by the President of the United States.
"So this really happened the other night," Usher wrote on Facebook. "The President and First Lady sang me Happy Birthday at The White House & I got to perform for them. I couldn't be more grateful for this moment and all of the birthday wishes from everyone. THANK YOU!!!!! #Blessed #OlderWiser."
Usher did not comment on dessert he was given in addition to the song, but Barack Obama vouched for its quality: "That's a good cupcake, too," the president said.
(http://www.ew.com/)