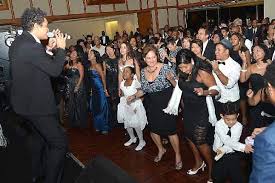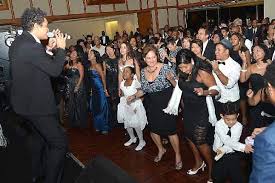 "Building our nation through education" is the motto of the Express Children's Fund (ECF) and, since its inception in 1989, hundreds of children of primary and secondary school age have benefited from the fund in some way.
It has been a source of relief to children in need and has eased the burden on parents through the provision of books, uniforms, transportation and other educational necessities.
But in recent years the fund has morphed into much more, becoming a ray of hope for children requiring a range of medical procedures.
ECF director Karlene Ng Tang, who spoke at the Express Children's Fund's 20th annual dinner and dance held on Saturday night at Hilton Trinidad, St Ann's, noted that the number of requests for assistance with medical expenses has been steadily increasing over the last few years.
Most of these requests were granted, she said, and the fund has been able to provide assistance for children in need of both minor and major medical procedures.
The fund has disbursed more than $3 million to date.
Ng Tang noted that this would not be possible without the continued support of both corporate entities and the public.
She hailed the Express newspaper "for recognising the need in our society and establishing this fund to provide hope to children".
Ng Tang also noted the large turnout at Saturday's event where, naturally, children took centre stage.
Nine-year-old Marie Ellen Samuel impressed with a flawless pan rendition of the national anthem, while the Arima Central Secondary Dance Sport Club showed off their ballroom dancing skills.
Those in attendance also enjoyed music from Imij and Company and The Alternative Quartet.
Door prizes were given out and, in a true spirit of charity, several winners opted to give their prizes to the talented youngsters of the dance club.
Among those present were CCN chief executive officer Shida Bolai, Express general manager Douglas Wilson, Express editor-in-chief Omatie Lyder, former Express Newspapers chairman Ken Gordon and the Korean ambassador, along with ECF chairman Allan McKenzie and other members of the ECF board.
TV6 journalist Faine Richards was the MC for the function.
One Caribbean Media (OCM) Ltd, the parent company of Caribbean Communications Network (CCN), of which the Express is a member, has yet another charity event planned for next month in the form of a 5k and 10k charity walk and run on November 28.
The event is spearheaded by the Guardian Group through its recently-launched charitable initiative, "Securing Hope for Those in Need" (SHINE).
Funds raised from this initiative will be shared among several charities, including the ECF.
(Trinidad Express)